CHESHIRE EDUCATION FOUNDATION'S TRIVIA CHALLENGE RETURNED WITH A FULL HOUSE AND LOTS OF FUN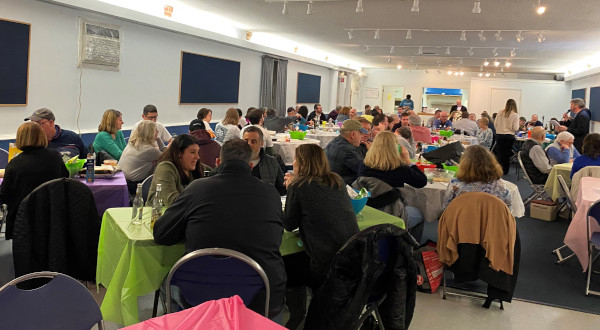 Twenty teams filled the Masonic Lodge Hall in Cheshire to compete for the title "Smartest of Them All," and to help raise funds for Cheshire Education Foundation projects and scholarships in our public schools.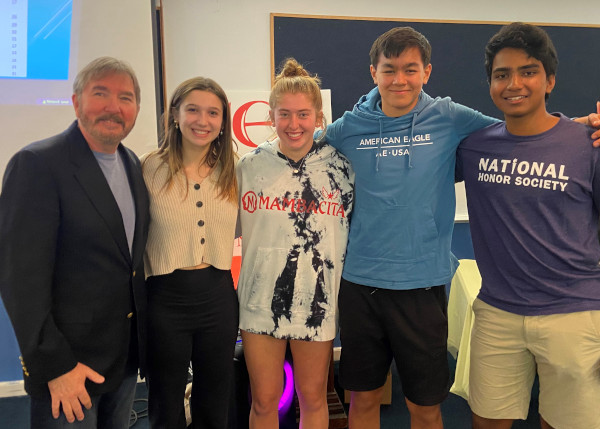 Thanks to the volunteers from the Cheshire High National Honor Society who helped make the Trivia Challenge a huge success. Pictured with Trivia Challenge "Quizmaster" Dennis Deninger are left to right: Julia Swartz, Anna Hurlburt, Zechariah Chen and Krishna Benzy.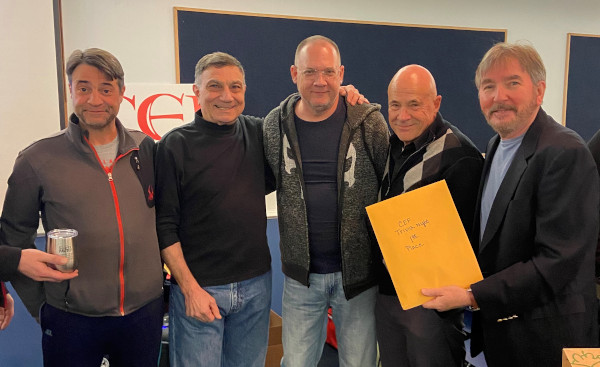 The CEF is grateful to its generous local supporters who donated the prizes. They include Viron Rondo, Cheshire Pizza, Blossom Nutrition, Cheshire Craft Brewing and Barker Specialty. The first place prizes went to the "KDA Crew" team captained by Bill Korp, second from right.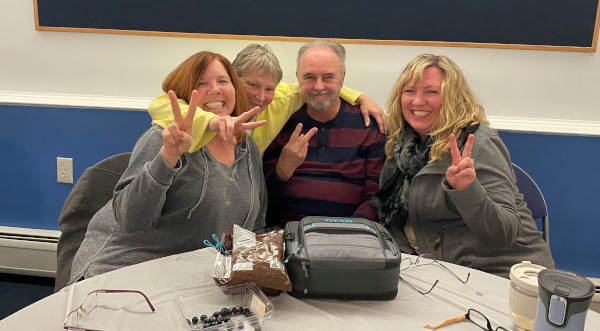 The Cheshire Education Foundation board thanks everyone who turned out for this friendly competition and who supported our annual fundraiser. We hope you will get your team together for next spring and come join the fun.